Finnair Mobile Application
Building peace of mind for air travelers
Whether it is out of necessity or for fun, travel should be easy and pleasurable. We built a solution to create peace of mind on the move.
Starting point and creative idea
When leaving for a trip, every moment is important. For this reason, the process should flow without a hitch. Above all, it should allow passengers to concentrate on what's important to them and add value to all phases of the journey.
Travel usually invokes positive thoughts in people. However, actually getting from place to place is often seen as a somewhat stressful experience including feelings of uncertainty.
Finnair wanted to change that. Travelling should be a pleasant part of a passenger's journey that starts with deciding on the right destination and ends when the customer returns home from the trip and starts planning the next one. Every phase of the journey should enable them to focus on what's important. Together we created and built a solution to give peace of mind and add value on every phase of the journey.
Very useful. As a very frequent flyer, i love this app. It works and makes my traveling easier
Ossi M, Finland
Challenges passengers face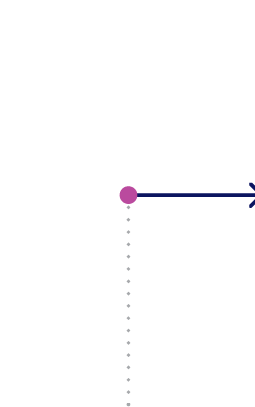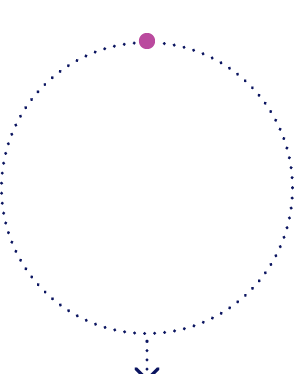 Pre-flight
How do I check-in? Do I need an extra bag? Where can I get an extra bag? How can I get a business class or economy comfort upgrade?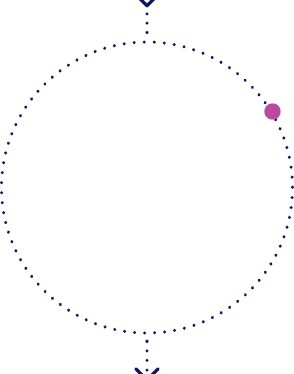 Airport
Where is my boarding pass? What is my gate? How about visiting the lounge? How much time to boarding? Has my boarding started?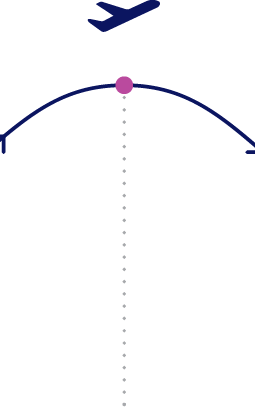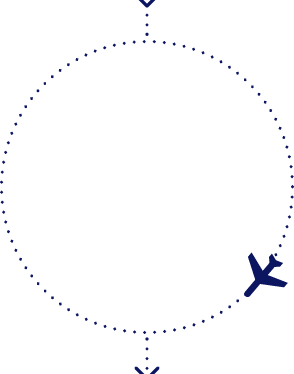 Flight
What is my seat? How long is the flight? Where does my connecting flight leave from?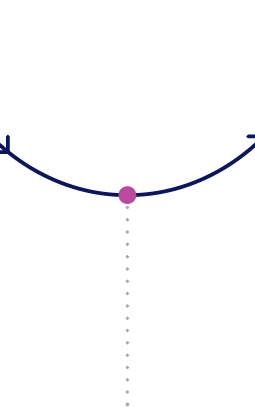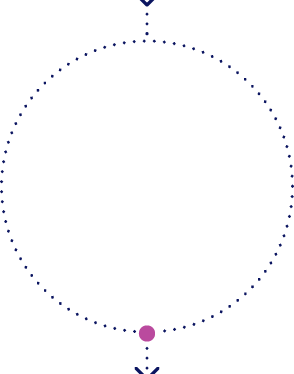 Transfer
Where does my connecting flight leave from? How do I get to the new gate?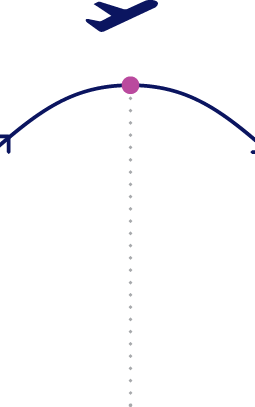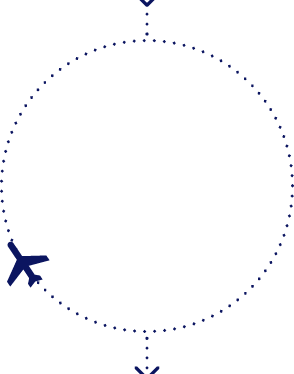 Flight
What is my seat? How long is the flight?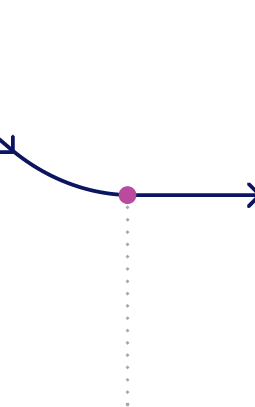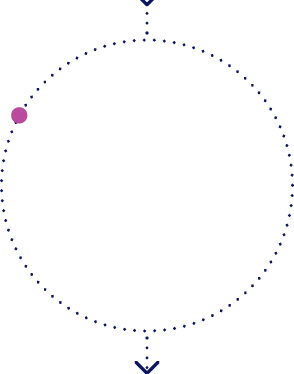 Arrival
Where do I pick up my bag? How do I get to the city?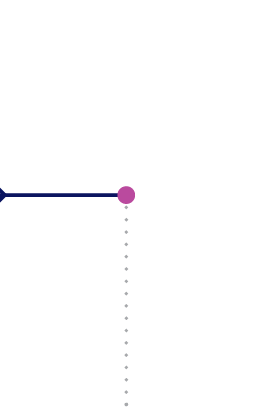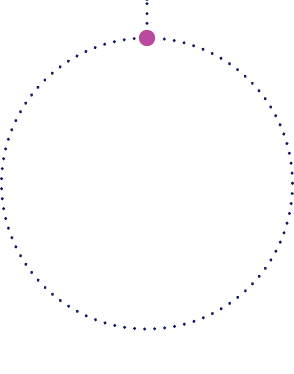 Destination
How do I check-in to return flight?
Strategy
The Finnair mobile app was designed and produced as a joint effort between Finnair, Fjord, Reaktor and CGI. The app focuses on the first steps of travel and is there to help customers as soon as they start to plan their trips. The key target was to give peace of mind by providing passengers relevant information at just the right time during their journey.
Passengers can use the app to find inspiration in selecting a destination, check in and store important travel documents conveniently in one place. Passenger can easily complete their travel with travel extras like upgrade to business class or purchase extra baggage when needed. Using the app, passengers can also reduce the stress caused by connecting flights, because it reminds where they should be and when.
Finnair's mobile app is designed as part of a holistic system of digital services that is present during all phases of travel. The services, designed for different phases of travel, make sure that the smooth customer experience does not break down at any stage.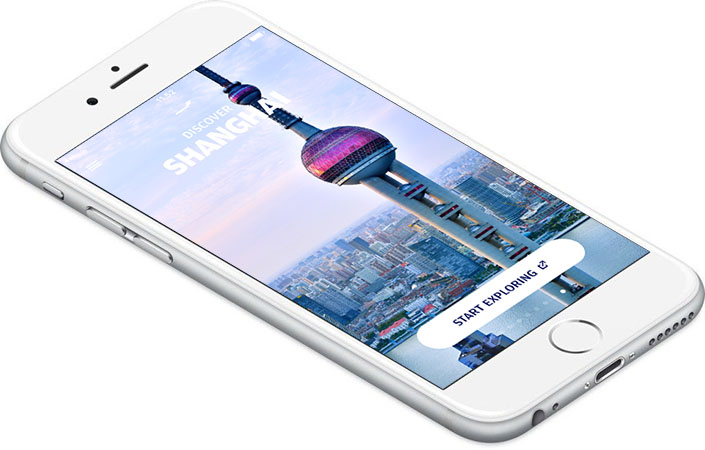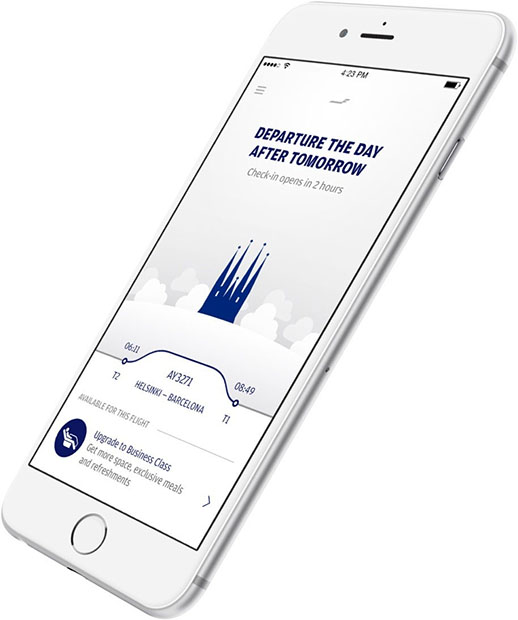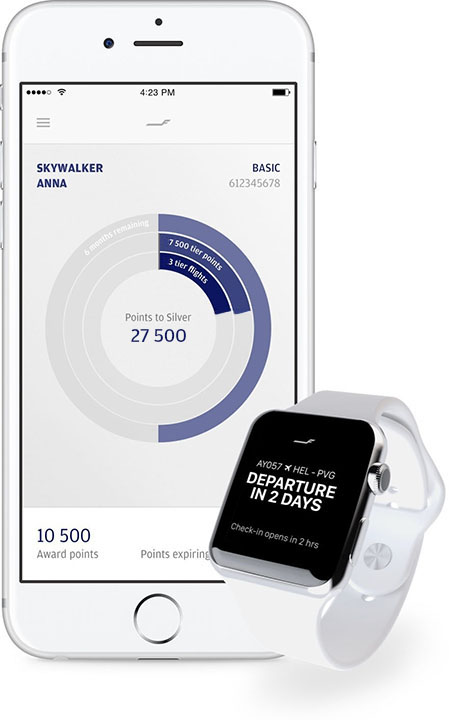 Results


6 out of 10 use Finnair App compared to daily passengers

The growth has been significant during 2016 when downloads were increasing with 166 % and unique daily users were doubled. One reason for this growth is the continuous work to improve the app and add carefully selected features to support a smooth customer journey.
During 2016, big changes were made to the app when the target group for the app was extended to those who are not Finnair Plus loyalty program members - just by typing the booking reference and last name anybody travelling with Finnair can now use the app. To enhance peace of mind, users will now get more notifications at the airport in cases when a gate has changed or when boarding will start. In addition, customers are able to complete their travel with wider ancillary product selection and can also make purchases online with their credit card or Finnair Plus points.
Keep up the excellent work! One of my most used apps.
Platinum member, Finland